What's the saying…Absence makes the heart grow fonder? We know that we have been a bit quiet lately, but the truth is, we have had an absolute whirlwind of a year so far, and have had so many amazing projects since you last heard from us.
We've missed you (can you blame us?) and would like to use this as the perfect opportunity to reconnect and update you on all the things that have kept us away these past few months.
1. Cotswolds Distillery
As Official Gin Serve of the Cheltenham Jazz Festival 2022, the team from Cotswolds Distillery wanted to create a show stopping Gin Bar festival activation for on the the brand's Signature beverages.
This activation included the build and design of a bespoke bar – complete with a gin-scented smoke machine, welcome arch and oak barrel poseur tables with wooden covers.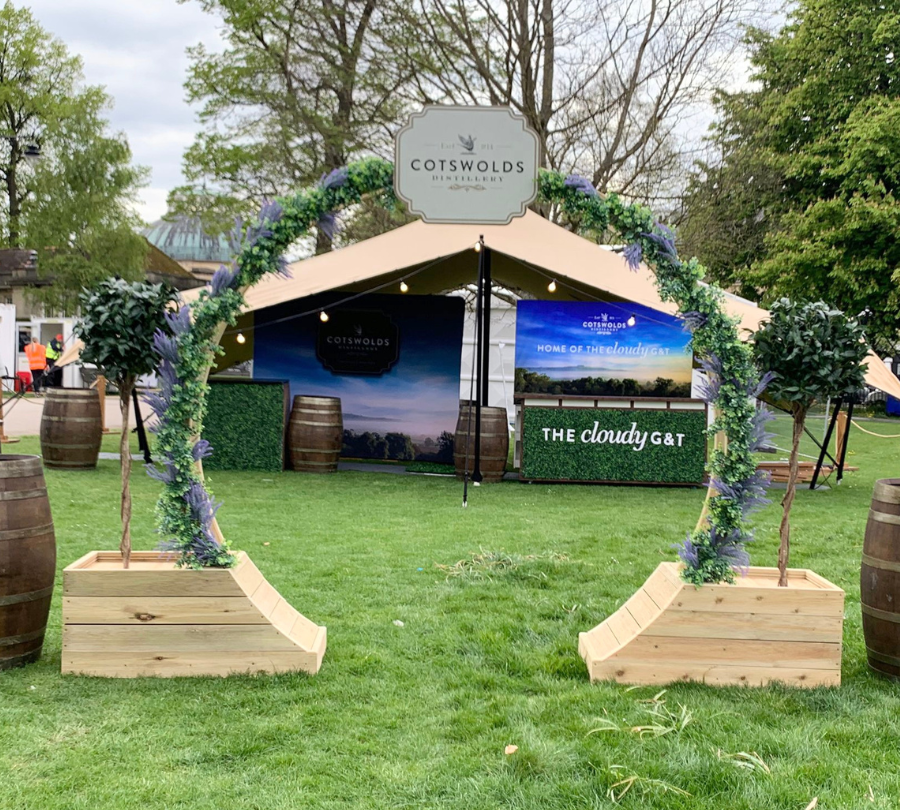 2. Cunard
We were privileged enough to be asked to work alongside cruise ship line Cunard, and build their exhibition stand at the 2022 Hampton Court Palace Garden Festival.
Our services included graphic printing, stand build and logistics. As well as this, we have also been commissions to oversee the build of the Cunard stand at this years Cheltenham Literature Festival.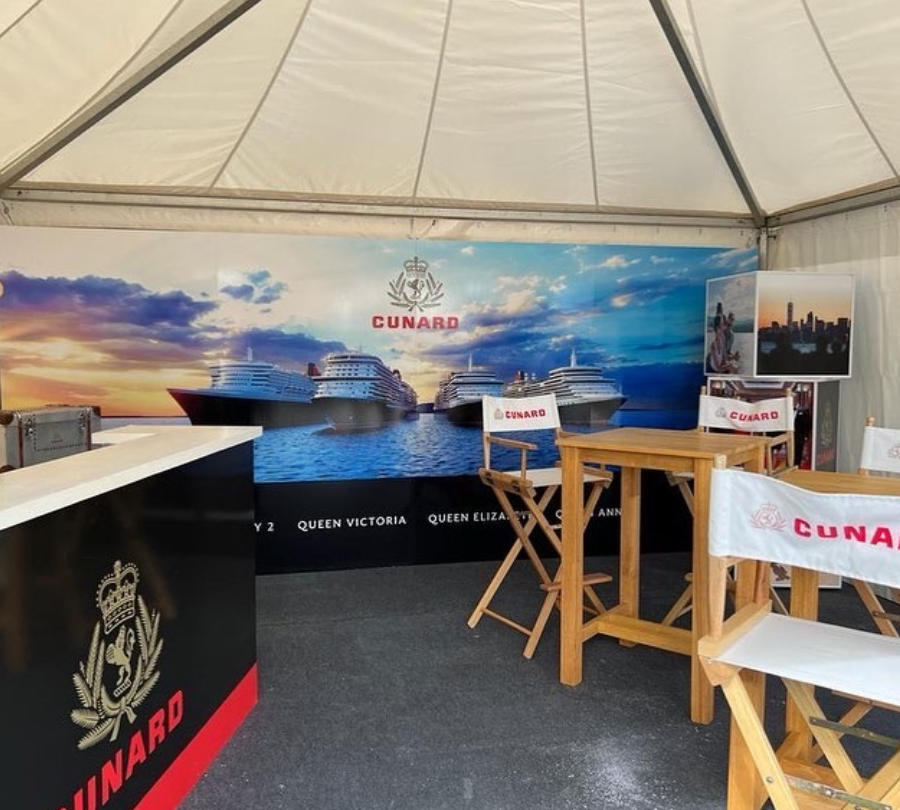 3. Superdry
We took a trip to Superdry's sparkling new flagship Oxford Street store to assist with the production of the Superdry x Rollacoster Magazine influencer event, featuring Top Boy actress Jasmine Jobson.
The services that we provided included event design and production, as well as our lighting and sound services.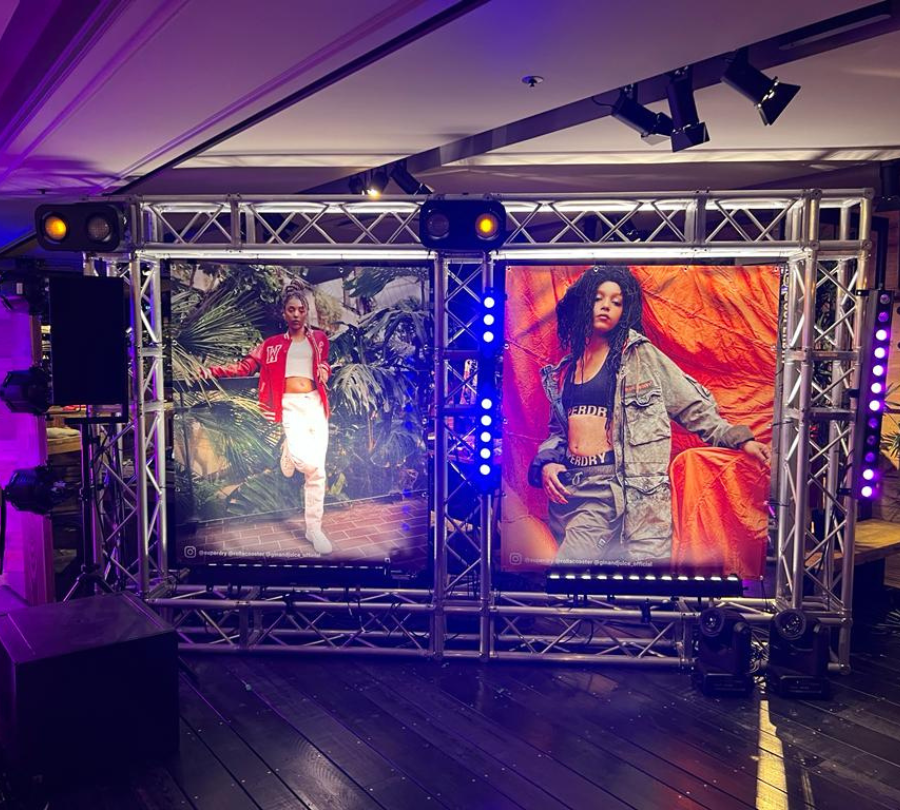 Upcoming Projects
We have some really exciting collaborations coming up in the next few months, including the production of the summer light trail for The Camping & Caravanning Clubs TorchLight Festival, the event management and production of the Cheltenham Literature Festival in association with The Sunday Times, and the production of the Cotswold Farm Park's Enchanted Light Trail.
As always you can contact us at [email protected] if you have an idea you would like to help us produce, or if you need help creating a concept for your event.